When I started my life as a newspaper reporter, all my journalist friends and I wanted to be like Ernest Hemingway or Damon Runyon.
Both were hard-drinking adventurous types who liked to gamble. Hemingway was a robust virile man who was in love with beautiful women. Runyon followed in his footsteps and was also a two-pack a day cigarette smoker that eventually made him lose his life to throat cancer.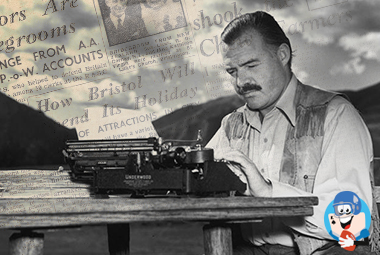 A native of Kansas, Runyon didn't get very far in school but he picked up the tools of his trade as a journalist at an early age. He worked on newspapers in Colorado and New York where he was a sports writer who covered baseball and boxing.
He invented his own style of journaleese and wrote about off-beat characters he met on the field, in stadiums, at the boxing matches and at the race track.
Out of his associations with thosse characters came movie scripts and Broadway hits. Runyon was the author of 'Guys and Dolls,' which was made into a movie starring Marlon Brando, and 'Little Miss Marker.'
Paul Lyons edited a book called 'The Greatest Gambling Stories Ever Told,' which was subtitled '31 Unforgettable Tales of Risk and Reward.' One of the tales in it was titled 'A Story Goes With It,' and the author was Damon Runyon.
Using his special style of jargon, Runyon writes about visiting a gambling joint in Miami and running into a guy he calls 'Hot Horse Harry.' He has just made a score shooting dice and Harry hits him up for a loan by telling him about a boat race where a horse cannot lose.
Damon does not fall for the tip. Harry tells him it's a cinch and that a story goes with it. Since Damon is a newspaperman, he listens to the story. It seems an aging horse owner has a young niece who is crippled with infantile paralysis. She needs an operation and the horse owner doesn't have the money to pay for it unless he can win a race.
The other jockeys like his sweet niece -- in fact, one is in love with her and wants to marry her -- so they conspire to fix the race and let the old man
s horse win.
Harry pleads with Runyon for a loan and Damon finally gives him $5. When the race comes up, Damon ignores the old man's horse and bets on another animal. Naturally the horse wins and pays $86.40 for a $2 bet.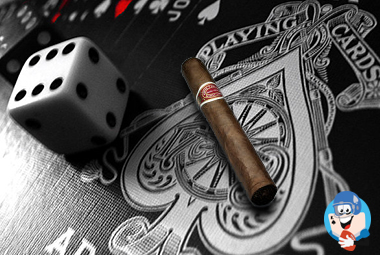 Damon often invented his gambling tales after imbibing a lot of whiskey at a New York bar. He created unforgettable characters in his fiction that he nicknamed Last Card Louie and the Lemon Drop Kid, which was made into a comedy starring Bob Hope.
His classic story, of course, was 'Guys and Dolls' which ran for years on Broadway. The characters in the film include Marlon Brando as Sky Masterson -- Brando even sings a song, 'Luck Be A Lady' -- and Frank Sinatra as Nathan Detroit.
During his career as a reporter, he even met Pancho Villa in a New York bar. WheN U.S. forces followed the revolutionary rebel leader into Mexico following the 1916 raid on Columbus, N.M., Damon accompanied them, but they never caught up with the wily Pancho.
Damon made many friends in New York including sports writer Jimmy Breslin who called him one of a kind., and syndicated columnist Walter Winchell. After Runyon died of cancer, the Damon Runyon Cancer Foundation was established to raise funds to find a cure for the killer disease.
'Little Miss Marker' was a gambling story that starred Shirley Temple. It was one of the child star's biggest hits. Runyon's other short stories were about beautiful missionaries, strippers, dice shooters and Broadway bums who frequented the speakyeasy bars that Damon often closed. As long as there is a Broadway, there will always be a Damon Runyon story to go with the glittering lights. He was a newspaperman for all time, and I am proud to belong to his profession.
Author: Geno Lawrenzi Jr.
(Geno Lawrenzi Jr. is an international journalist, magazine author and ghostwriter and poker player who lives in Phoenx, AZ. He has published 2,000 articles in 50 magazines and 125 newspapers. If you want to share a gambling story or book idea with him, send an email to glawrenzi@gmail.com ).
Back to articles
Your feedback