A woman's greatest stake in gambling or life is her beauty. Nobody knew that better than Lillie Langry and few women used it better.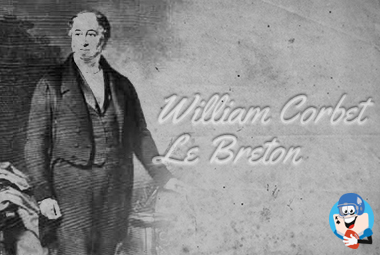 She was born Emilie Charlotte Le Breton in Jersey on Oct. 13, 1853. Her mother, Emilie, was a beauty and her father, Rev. William Corbet Le Breton was a minister who later became Dean of Jersey.
Rev. Breton became scandalized when it was discovered that he had indulged himself with a series of love affairs with other women and his wife eventually left him in 1880.
Ah, but Lillie! She was a beautiful charmer with wet. She became an actress, a producer of plays, a socialite, and a mistress who cavorted with high rollers and gamblers until, like the flower she was named after, her beauty faded.
She had relationships with numerous noblemen including the Prince of Wales who would become King Edward VII, the Earl of Shrewsbury, and Prince Louis of Battenberg.
Lillie was married twice -- to Edward Lantry, a young landowner, and to Sir Hugo Gerald de Bathe.
At 20, Lillie wed Langtry, who was several years her senior, and they moved to London. Langtry was wealthy, owned a yacht and moved around in noble circles.
Artist Frank Miles was smitten by her beauty and asked her to sit for a portrait. After making the rounds, the painting was sold to Prince Leopold. From then on, Lillie was invited everywhere. She was even given a nickname -- the Jersey Lily.
A free thinker, she became the mistress of the Prince of Wales who was married to Princess Alexandra and who had six children. The Prince presented her to his mother, Queen Victoria, and after a while she even became friends with Princess Alexandra.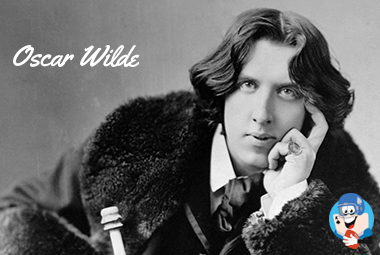 She was friends with Oscar Wilde and he encouraged her to become a stage actress. Her first role was in a successful comedy, 'A Fair Encounter,' and the theater-going public fell in love with her.
Lillie appeared in 'She Stoops to Conquer' at the Haymarket Theater and played Cleopatra in another play. She started her own production company and became manager of London's Imperial Theater where the Westminster Central Hall now stands.
For a decade, she had an affair with Frederick Gebhard, a wealthy American gambler who owned a stable of race horses. He was 22, Lillie was 29.
In 1889, Lillie met another race horse enthusiast, George Alexander Baird who gave her a tip on a horse and the money to bet it. The horse won. Baird then gifted her with a winning race horse called Milford.
Lillie began investing in thoroughbred race horses. As her stable grew, her horses won stakes and handicap races. More artists painted her portrait and her image was carried on bars of a popular soap called Pears.
In 1888, Lillie moved to America where she became a U.S. citizen. She and Gebhard bought adjoining ranches totaling 4,200 acres in Lake County, CA., a wine producing region. She sold Langry Farms in 1906 and the winery and vineyard are still in operation in Middletown, CA.
One friend, William Ewart Gladstone who would become the British Prime Minister told her, 'Lillie, in your professional career you will receive attacks personal and critical, just and unjust. Bear them, never reply, and above all, never rush into print to explain or defend yourself.'
Lillie died of pneumonia in Monte Carlo on Feb. 12, 1929.
Author: Geno Lawrenzi Jr.
(Geno Lawrenzi Jr. is an international journalist, magazine author and ghostwriter and poker player who lives in Phoenx, AZ. He has published 2,000 articles in 50 magazines and 125 newspapers. If you want to share a gambling story or book idea with him, send an email to glawrenzi@gmail.com ).
Back to articles
Your feedback