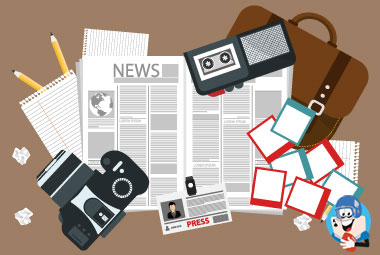 As a longtime journalist, I know that most newspaper reporters and editors have a secret goal in mind: they want to sell to magazines. And if fate is kind to them, they want to write a best selling book.
That was my dream when I left my wonderful home in Sutersville, PA. to head out West. I bade a tearful so long to my parents. I promised I would write and wouldn't be gone forever. I promised to eat well, watch my manners and stay out of jail.
"If you get into trouble, don't ask us to bail you out," said my dad. He was a tough talking Italian, a coal miner turned steel worker. "You'll have to figure out how to get yourself out of whatever you got yourself into."
I promised, I said. Then I backed out of the driveway and headed for New Mexico.
I had a job there as sports editor of the Tucumcari Daily Hews. It was a good job and I loved the people of New Mexico -- the cowboys, ranchers, artists and especially the girls. The Land of Enchantment does not lack in fetchingly attractive women who will listen to the amorous words of an aspiring journalist.
My job kept me busy during the week. But at nights and on weekends, I would sit down at my portable typewriter and pound the keys, turning out short stories and articles that I hoped to sell to magazines like Argosy, Saga, Oui and even the Saturday Evening Post, one of America's best markets for fiction.
The editors at Argosy and Saga welcomed my manuscripts and sent me checks for my work, but I couldn't crack the Saturday Evening Post, one of the highest paying markets in America for fiction. The Post published some of the country's leading writers including F. Scott Fitzgerald and Ernest Hemingway but the editors sent me nothing but rejection slips in my self-addressed stamped envelopes.
After a year in Tucumcari, I returned home for a brief spell before the lure of the Southwest drew me back. This time I wound up in Clovis, N.M., a ranching community about 100 miles south of Tucumcari. My managing editor there was Dave Molina, with whom I would form a lifelong friendship.
Like me, Dave was an aspiring magazine writer. We partnered on several writing projects that failed to take off before we struck gold in, of all things, the wrestling magazines.
Molina was a poker player and we began playing at a house game in Clovis. The players all were drinkers and we had plenty of beer, wine and tequila. One of the players was a sports promoter named Bob Stephens.
Bob was a former prize fighter who owned a building in town that he used to stage weekly wrestling matches. He regaled us with stories about the professional wrestlers who came to Clovis every Wednesday night -- people like Dory Funk, Orbit and Sputnik Monroe, Luis Martinez and one he simply referred to as the 'terrible tempered Sheik."
I asked him about the Sheik.
"Well, he's from the Mideast," Bob said, "and I think he's crazy. He certainly doesn't act normal. Why don't you guys come to the matches Wednesday night as my guests. You might find something you want to write about."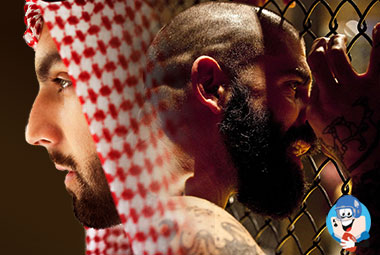 Before we went to the matches, I went to a store in town to see if there were any magazines about wrestlers. I was stunned to find half a dozen monthly publications, including Wrestling World, Complete Sports, Ring and others.
I immediately made long distance phone calls to their editorial offices in New York, Los Angeles and elsewhere. All the editors I talked to were interested in my offer to write stories about the wrestlers. Their pay rates ran from $50 to $75 per story and they said they could use as much material as Dave and I could come up with.
My salary at the newspaper was $125 per week. Dave and I agreed that I would write the articles and he would take the photos. We were in business.
That Wednesday night I interviewed Luis Martinez and the Monroe Brothers. Martinez was a friendly Hispanic wrestler who was a favorite with the crowd since he lived in nearby Portales. The Monroe brothers were hard-drinking professional wrestlers wit shaved heads. The interviews went well and Dave got a lot of photos to illustrate the stories.
The following Wednesday I decided to interview The Sheik. Bob cautioned me against it.
"Most of these wrestlers act crazy just to antagonize the crowd," he said. "The Sheik doesn't just act nuts -- he is bonkers. I don't even want to walk close to him to give him his check."
That was a challenge I could not ignore. About 30 minutes before the matches started, Dave and I entered the wrestlers' dressing room and I asked Bob where the Sheik was.
Pointing to a swarthy muscular man in a turban and pointed shoes, Stephens said, "There he is. Good luck."
Dave was carrying a large Graphlex camera. He and I approached the Sheik who scowled at us.
"Good evening, Sheik'' I said, extending my hand. "I'm --"
That's all I got out of my mouth. The Sheik started screaming, "Somebeech, somebeech!."
Then he picked Dave up and threw him through the side of the dressing room. I was too shocked to move. He grabbed me and tossed me through the hole Dave had made.
The wall went down and about 10 wrestlers, some of them naked, were in full view of the more than 3,000 people who crowded the arena that evening.
I wrote the article and titled it "The Terrible Tempered Sheik."
And I NEVER ventured to speak to The Sheik again.

Author: Geno Lawrenzi Jr.


(Geno Lawrenzi Jr. is an international journalist, magazine author and ghostwriter and poker player who lives in Phoenx, AZ. He has published 2,000 articles in 50 magazines and 125 newspapers. If you want to share a gambling story or book idea with him, send an email to glawrenzi@gmail.com ).
Back to articles
Your feedback
Please enter your comment.
Your comment is added.